Graffiti Shield: The all too common sight of graffiti on your commercial buildings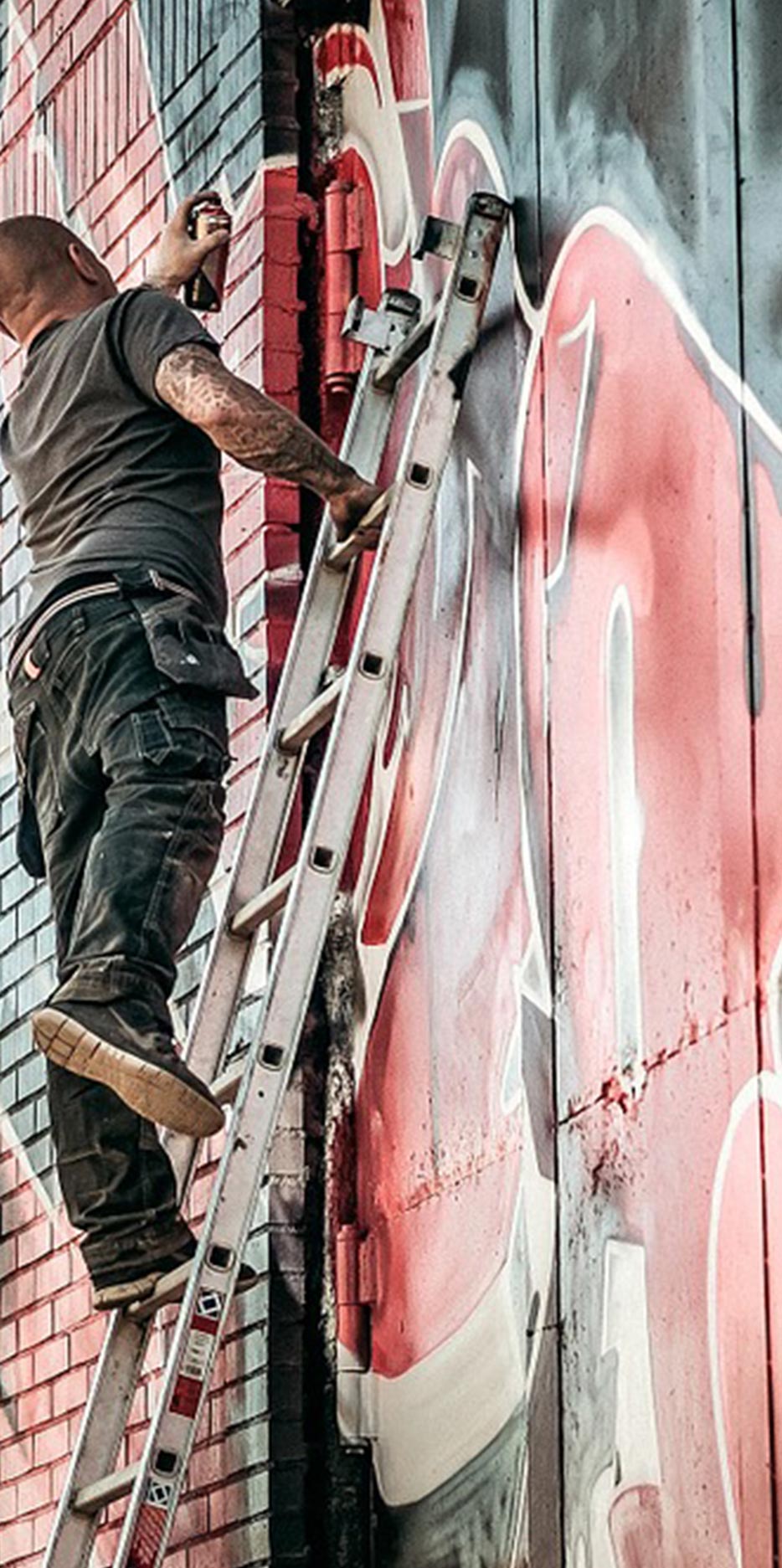 The all too common sight of graffiti on your commercial buildings is not only costly for you but could result in loss of tenants and a poor reputation in the community as well. The detrimental effects of graffiti hit your where it hurts–the wallet. It is incredibly expensive to remove, oftentimes requiring the entire affected to be removed and replaced. Graffiti Shield changes the game when it comes to fighting vandals. It covers virtually all exposed areas of a commercial property from glass to metals and mirrors.
Glass Shield: Applying Glass Shield to your commercial windows, is the ounce of prevention you need to save you thousands of dollars in replacement costs. This invisible, sacrificial coating on glass protects exposed windows from paint, scratch and even acid graffiti.
Metal Shield: Repairing damage to metal surfaces is virtually impossible to achieve without it looking refinished or repaired. Metal Shield is an Anti-Graffiti film which when applied to the metal surface before they are marked, abates and obscures graffiti. It is available in numerous finishes like Stainless Steel and Brushed Aluminum.
Mirror Shield: As vandals are thwarted and look for new surfaces to deface, an emerging target for vandals is mirrored. The issue for the commercial property owner is–once a mirror is defaced, it is useless and must be replaced. But, installation of Mirror Shield can prevent the permanent effects of graffiti on mirrors and can is easily removed and replaced at a low cost.
Custom Shield: There many surfaces for vandals to deface and unfortunately they are ever expanding their graffiti horizon. If you are commercial building owners with a unique area that may need to be covered, Graffiti Shield is the product for you. A custom shield will solve a variety of individual problems, still at a fraction of the cost of full replacement.
For more information on the applications, process, products and pricing for window tint contact Dallas Commercial Window Tinting today for a free, on-site consultation with one of our window film experts.