HD Clear: Custom, Decorative Film For Your Commercial Space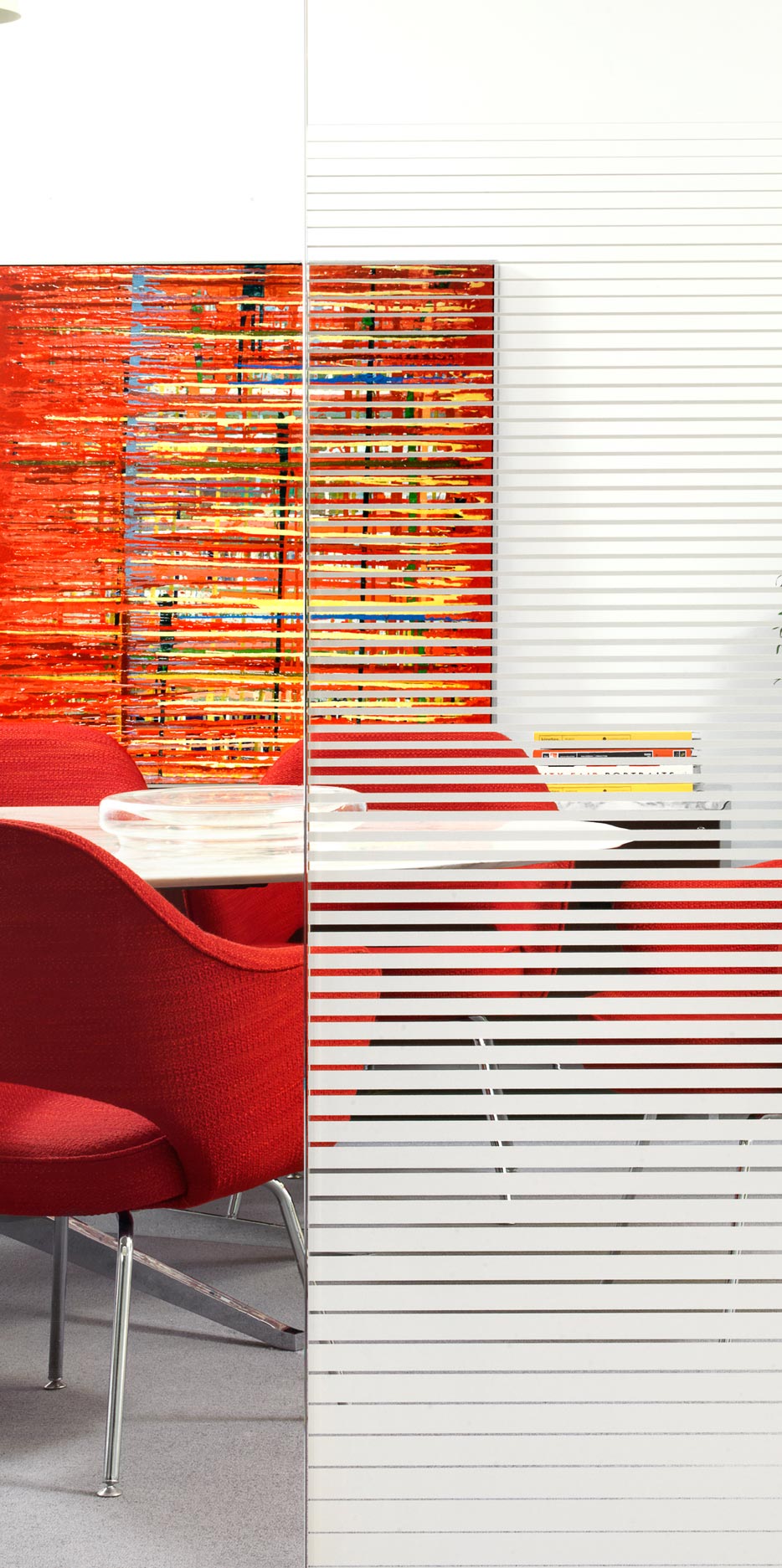 HD Clear is an ultra high-definition decorative window film that can be custom printed for your commercial location to transform windows into statement pieces and add privacy. They lead the industry in color, clarity and customization. HD Clear's films are known for their stunning array of design choices and their warranty–among other things. It is a smart choice commercial property owners looking for private or semi-private spaces, without sacrificing style.
The Science Behind HD Clear Decorative Window Films
HD Clear is a true, optically clear polyester film (PET). They use a unique printing process involving CMYK inks and white inks. Using their proprietary process, they use ink applied in layers which allows graphics to be viewed from one or both sides! This innovative process also lets in natural light while still blocking harmful rays. HD Clear is as durable as it is beautiful and outlasts all traditional vinyl graphic applications to flat glass areas.
Benefits of HD Clear Films For Commercial Spaces
The benefits of choosing a high-end decorative film like HD Clear are plentiful. There are no decorative films on the market with such a broad scope of decorative uses. Some of the other key benefits of HD Clear Films are:
-Bold colors custom printed color in (CMYK)
-Unlimited translucency and opacity
-100% optical clarity in the unprinted areas
-Highly durability due to scratch resistant coating
-100% customizable images, patterns or gradients
-10-year warranty for flat glass applications
For more information on the applications, process, products and pricing for window tint contact Dallas Commercial Window Tinting today for a free, on-site consultation with one of our window film experts.