Commercial Window Tinting In Denton, Texas
Learn More About How Tinting Benefits Your Denton Office
Denton is a suburb of Dallas with a lot going on. It has over 120,000 residents and growing and a lot to recommend it to families and new businesses alike. It boasts outdoor attractions like Lewisville Lake, a blossoming culinary scene and an economy on the rise. Commercial property ownership in Denton is growing as it begins to attract big companies and to encourage commercial building construction. However, commercial properties are only profitable when properly managed and equipped to run at a high margin. In Denton, one of the biggest obstacles to having an efficient, well-run commercial property is the unforgiving Texas sun. Like most areas of this great state, the sun is extremely intense, resulting in heat transfer from windows and detracting from potential profits via high utility bills The solution to profit loss caused by the windows on your Denton commercial building is as simple as having window tint applied.
The profitable benefits of window tint include:
Glare Reduction: Lowers heating and cooling Bills
UV Protection: Protects the upholstery, flooring, and furniture in your property–saving you money on renovations.
Increased comfort: Helps your retain tenants
Increased Security: Protects from Ballistics and Bombs which in turn helps you attract better tenants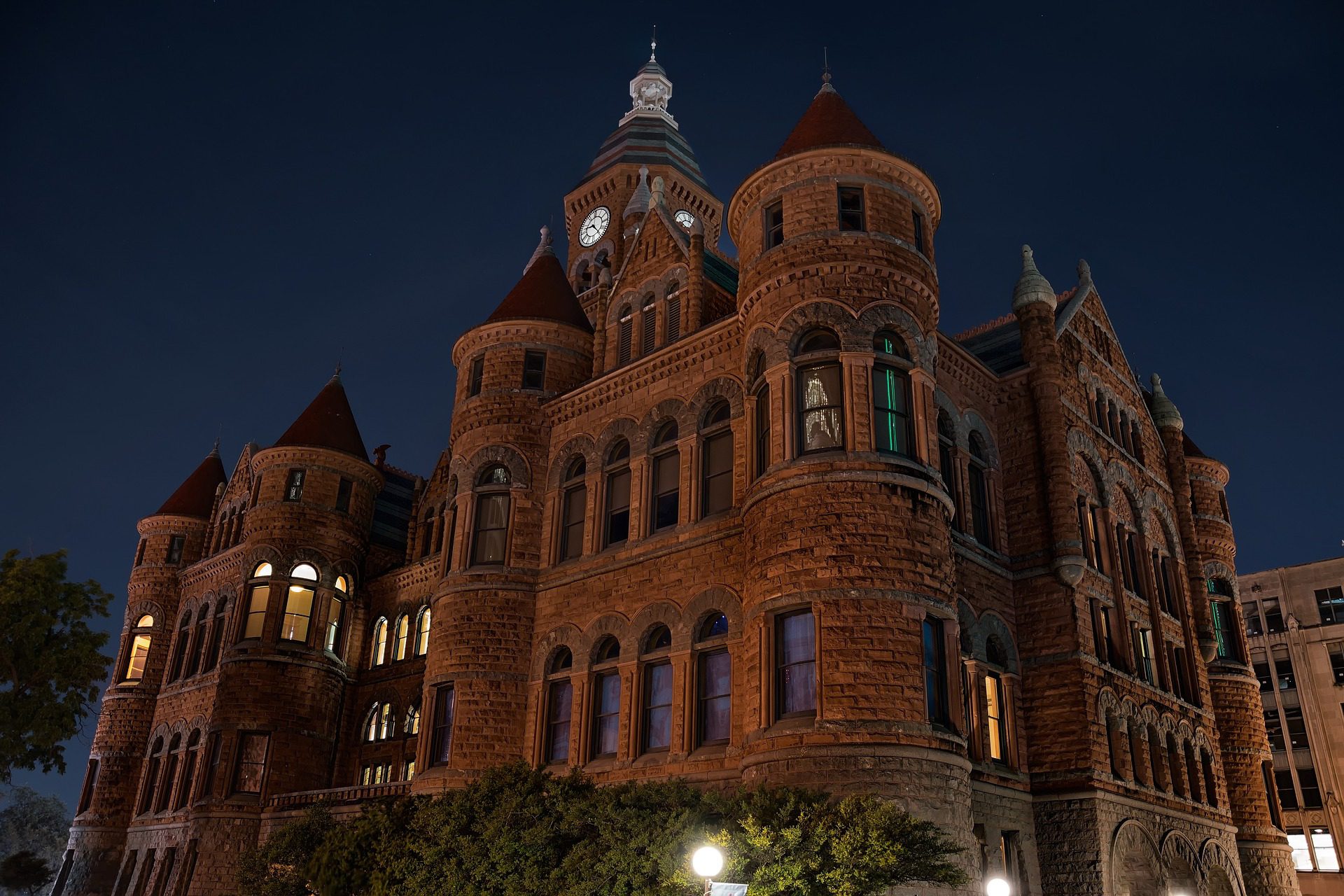 Denton's Window Tint Experts
The benefits above make the application of window tint on your Denton commercial building a "no brainer". Also, consider that commercial window film a full ROI in as little as 4 years, after which, all the savings is money in your pocket. We have seen the profitable results from window tint for businesses in the Denton and Dallas areas for over a decade. We are experts in helping commercial property owners like you, make the very best decision on window tint or film to maximize profit.
Contact us today with questions about window tinting for your commercial property and to schedule a free, on-site estimate.