Garland is where things are made
Garland is where things are made–that is the claim to fame of this thriving metropolis. Generations of families and businesses have made this large Dallas suburb home because it offers residents great schools and a high quality of life. Now more than ever Garland offers businesses an affordable and friendly climate. Commercial property investing is on the rise in this city since, like many in the Dallas area, it is seeing incredible economic growth.
While commercial property ownership can be incredibly profitable, one barrier to turning a profit here in Texas is, the high utility bills common to commercial properties. This is due, of course, to the intense Texas sun. A simple cost effective way to lower these bills and put more money in your pocket from your Garland commercial investment is the application of window tint. Window tint is a cost-effective solution for making your Garland office or property more energy efficient and has a quick ROI.
Learn More About How Tinting Benefits Your Garland Office
Energy savings aren't the only way that Garland property owners can benefit from window tinting. Today, many premium window films go above and beyond just improving the energy efficiency of glass, working to also enhance its strength and visual appearance. Here are of some of the advantages of installing commercial window tint in Garland:
Glare Reduction: Glare creates a nuisance in the workplace by distracting employees and makes it difficult for students to study. Window tint is designed to reduce glare on screens, preventing eye strain and discomfort. Window tint separates the strands of electromagnetic light, rejecting those that cause glare while allowing soft light to fill the room.
UV Protection: UV protection is especially important for historic properties like those in Rose Hill and Duck Creek as well as luxury apartment buildings and hotels. UV rays cause items to fade and age rapidly, which is why indoor spaces need uv protection. Window tint provides solar protection equal to SPF 1000 and can help preserve valuable items and vintage furniture, as well as hardwood floors.
Increased comfort: In order to keep your office productive or avoid high rates of turnover among renters, you have to make sure that your building is comfortable. Comfort is important for productivity and being able to maintain focus. From boutique offices on 6th street downtown to apartments in the suburbs of Rowlett, buildings of all types in the Garland area can benefit from the improved comfort that window tint provides.
Increased Security: Installing window film is a great way to improve the security of your store, office, or school. Even in Garland, one of the safest communities in Texas, crimes like theft and vandalism still happen so it's important for property owners to be on guard. Security window films strengthen the shatter resistance of glass, making forced entry difficult for intruders and protecting occupants from hazards created by blasts, gunfire, or explosions.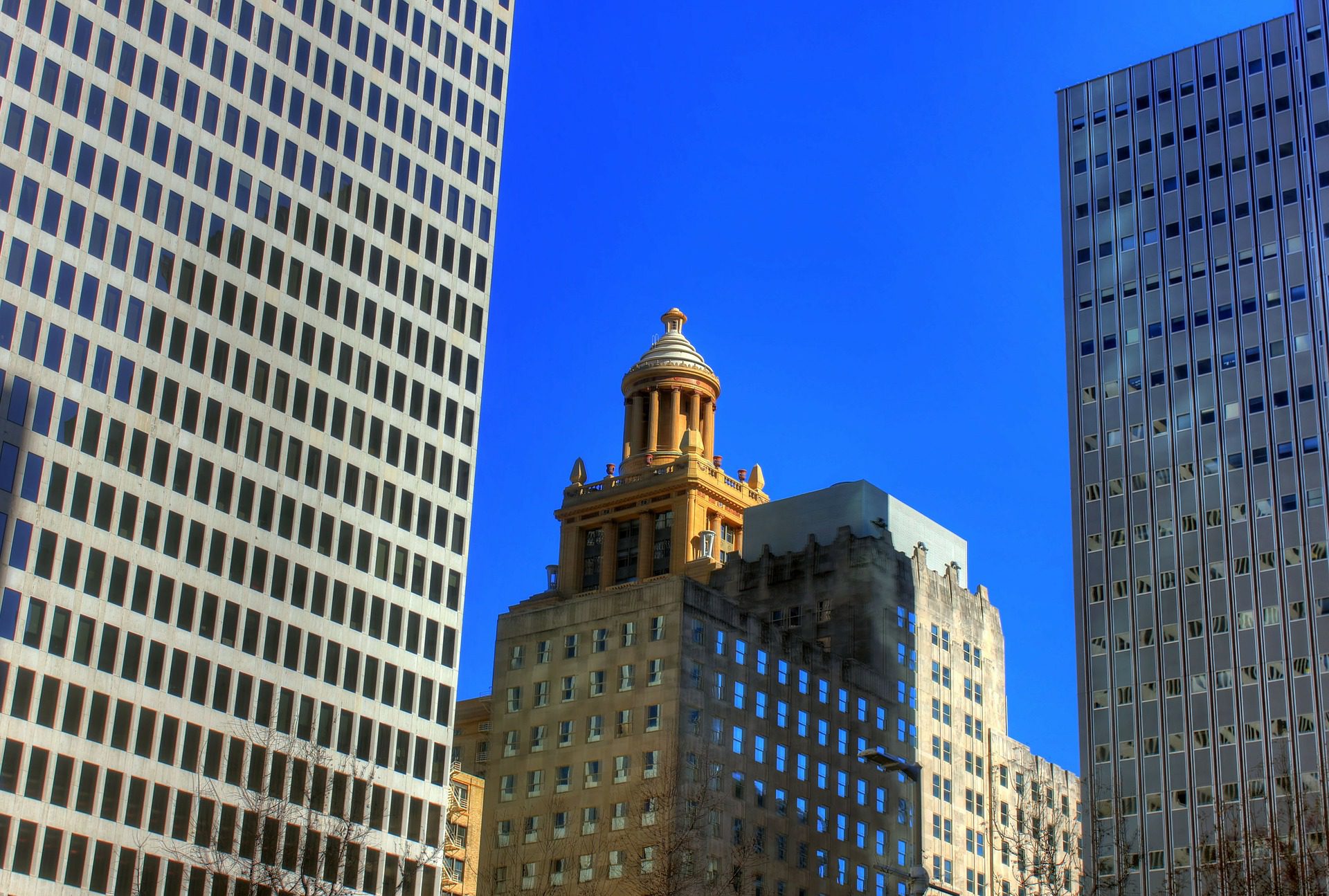 Commercial Window Tinting For Increased Profit
With benefits like the ones above, it makes sense for any Garland Commercial property owner to have window tint applied to their property. The best part, commercial window film has an ROI in as little as 4 years, meaning, all the savings after that is money directly in your pocket. We know this because, for over a decade, we have seen the money-making results for our Texas commercial property owners first hand.
Contact us today with questions about window tinting for your commercial property and to schedule a free, on-site estimate.