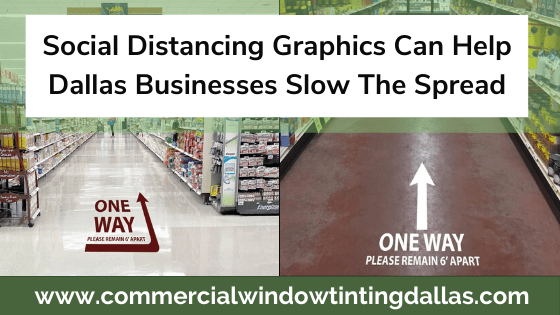 As the "stay at home order" comes to an end, Texas businesses have never been more happy to open their doors once again. Although this may be good news, many business may not be fully prepared for what may be required of them during COVID-19. Businesses will be required to comply with all new mandatory health and safety regulations in order to operate during COVID-19. This means that businesses will be held responsible for carrying our the proper safety procedures, and if they are unsuccessful in implementing these procedures, they could create safety hazards and be help liable for damages.  We are here to show Dallas businesses that a safe and compliant operation could be easily achieved with our safety evaluations and social distancing graphics. Through creating a safety plan and enforcing them with social distancing and safety graphic reminders, your business can limit liability and provide a safe space for our Texas community.
Give Your Dallas Organization the Advantage
If your business is looking to open their doors again, you already know that staying on top of every new mandated safety procedure will be necessary for a successful operation. Our versatile Safety solutions can take the stress our of complying with federal and local laws, and help your business focus on important daily operations. Our professional team can quickly evaluate your business, and create a tailored safety plan for you. Once a plan is created, safety procedures will be enforced through installing the proper graphical warnings and reminders. Our Social distancing graphics are 100% customizable, durable, easily removable, and can be installed on virtually any surface. Safely operating your organization during COVID-19 has never been easier.
Bathroom, Hand Washing Reminders: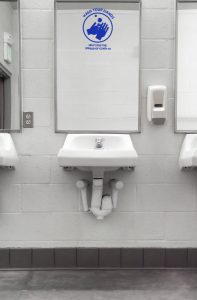 Directional Graphics For Aisles and Walkways:
Comply with safety regulations by clearly directing foot traffic throughout your facility.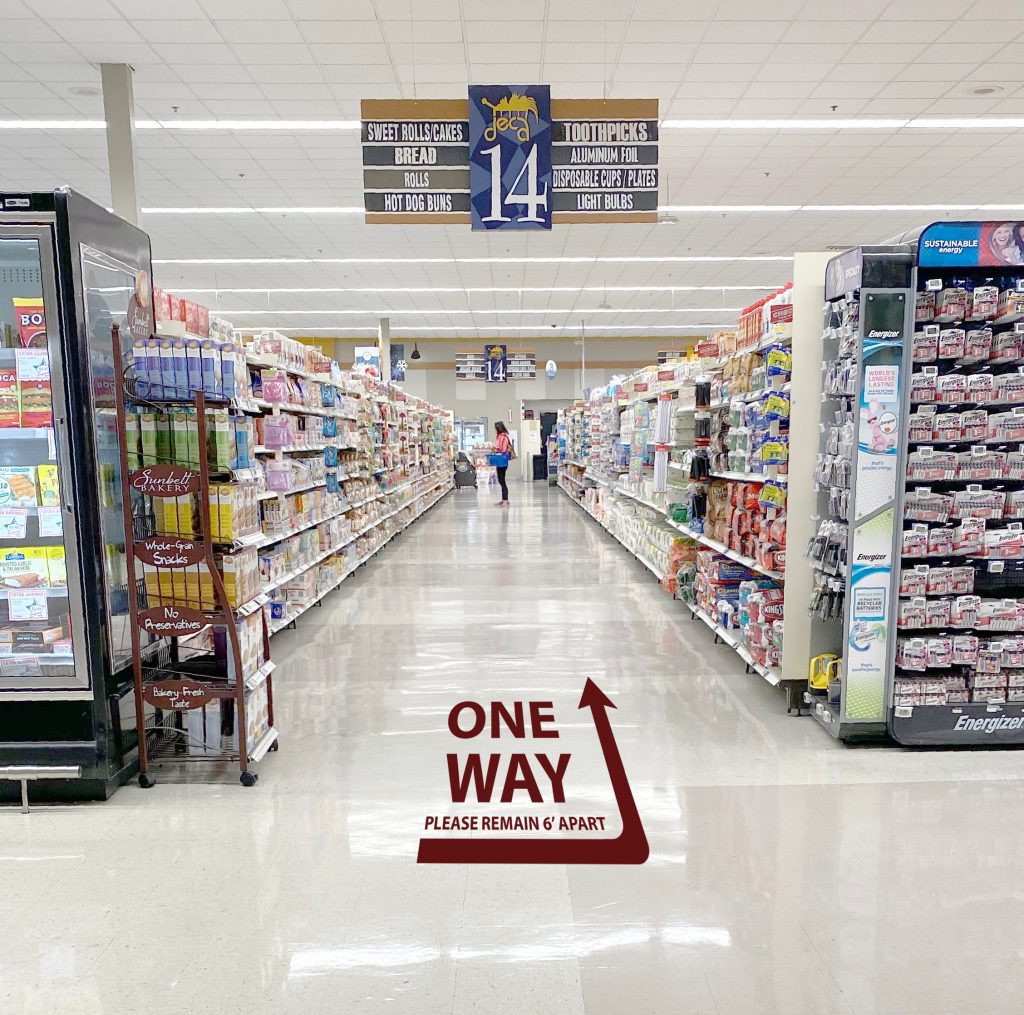 Check-Out Line Graphics:
Enforce appropriate social distancing in check-out lines.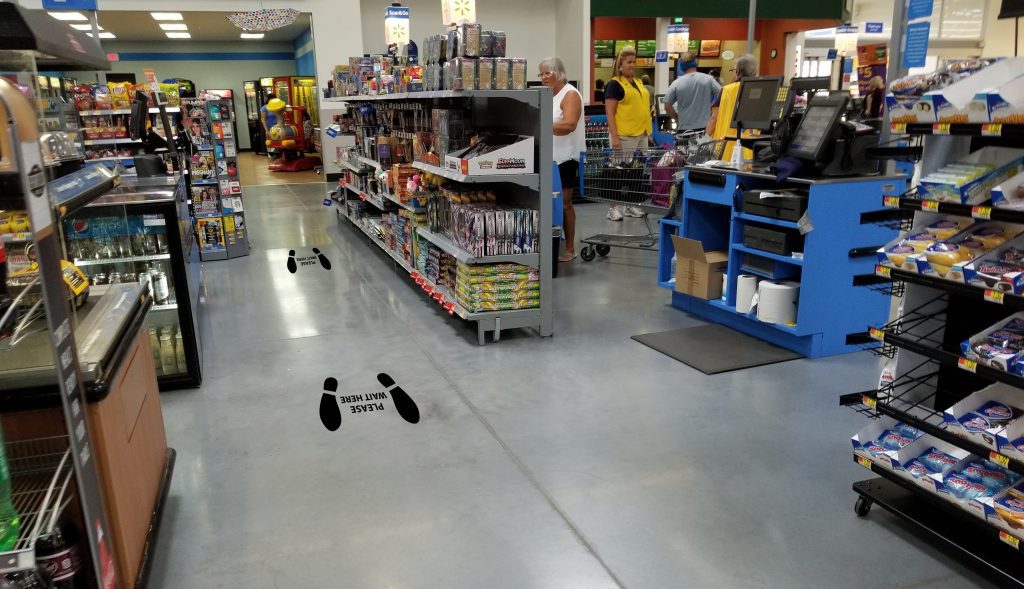 Door Graphics:
Install caution/ warning signs for mandatory mask areas, and other reminders.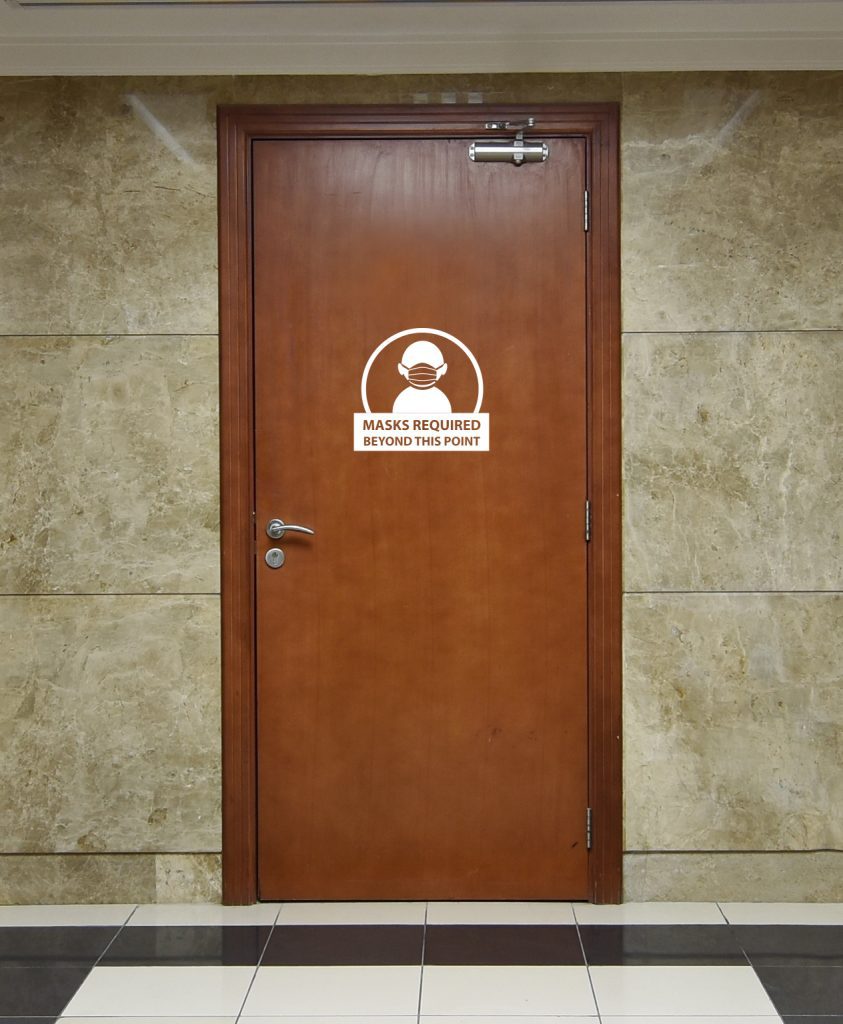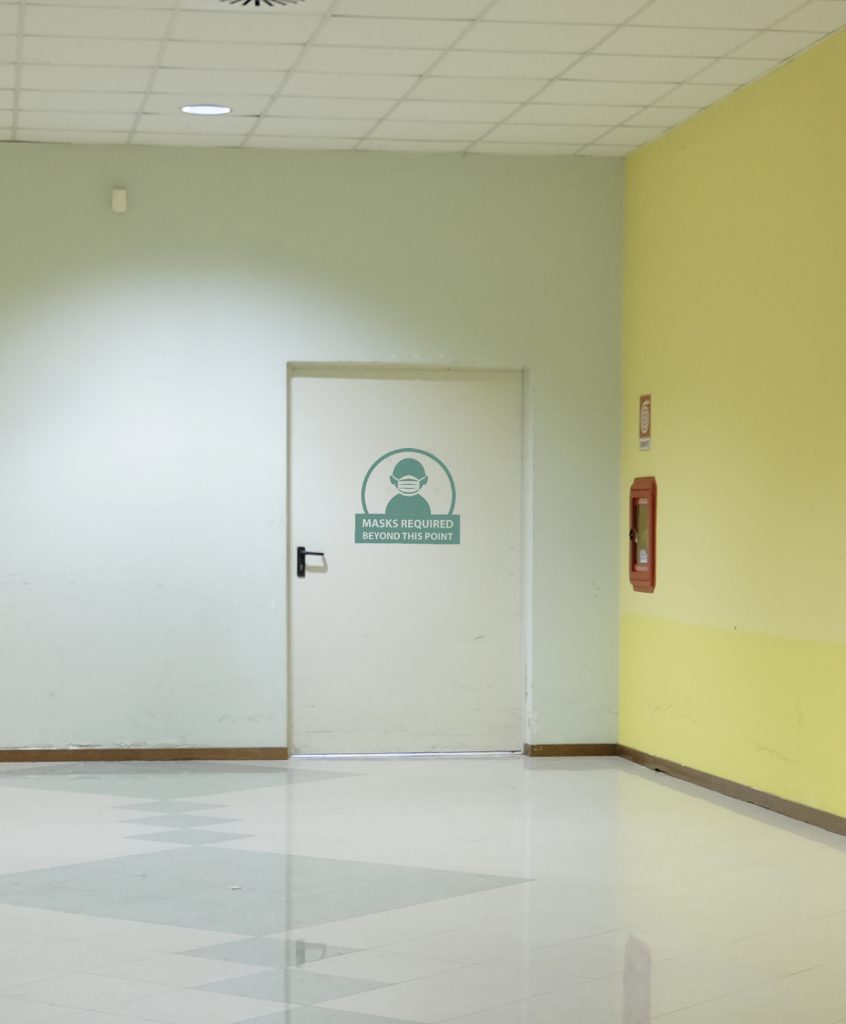 Have The Trusted Dallas Surface Graphic Experts Work For Your Organization.
We, at Commercial Window Tinting Dallas, are dedicated to the safety of our Texas communities. We are currently offering free virtual consultations, and normal hours of operation. Protect your organization and community today with social distancing graphics and safety evaluations.
For more information on social distancing surface graphics and safety evaluations, please contact us!