Grand Prairie A Fantastic Place To Call Home
Learn More About How Tinting Benefits Your Grand Prairie Office
The problems the sun's intense rays cause residential property owners are multiplied for commercial property owners. At Commercial Window Tinting Dallas, we understand the issues the intense Texas sun causes for commercial property owners and how that affects their bottom line. This is why we offer window tint solutions targeted at commercial profitability which can, over time, dramatically increase their bottom line.
Energy Savings: Commercial buildings are immense profit centers, especially when properly maintained and managed. Which is why conserving as much energy as possible, with a proven technology like window film, is key to lowering utility bills to garner as much profit as possible from your commercial investment.
UV Protection: Window tint blocks up to 99.9 percent of UVA radiation while still allowing in natural light. In fact, window tint provides 1000 SPF making it one of the most comprehensive skin protection on the market today.
Glare Reduction: Window tint solves the problem of sun glare where it starts–at the window. Window tint not only stops the glare but actually redirects the sunlight deeper into a building, making it a two-fold solution for commercial properties that are either too bright, too dreary or both.
We also offer window film for other profitable commercial solutions such as:
Increased Privacy: Tinted and frosted glass gives an added layer of privacy without sacrificing natural light.
Safety & Security: Windows treated with film and additional window security products, keep occupants safe from smash and grabs and are even bullet and bomb resistant.
Marketing & Branding: the Decorative film is easily customized to include business names, websites and phone numbers, making your building's windows a great marketing tool to help you and your tenants gain the top of the mind awareness in the community. It is also easily removable so your message can change seasonally or from tenant to tenant.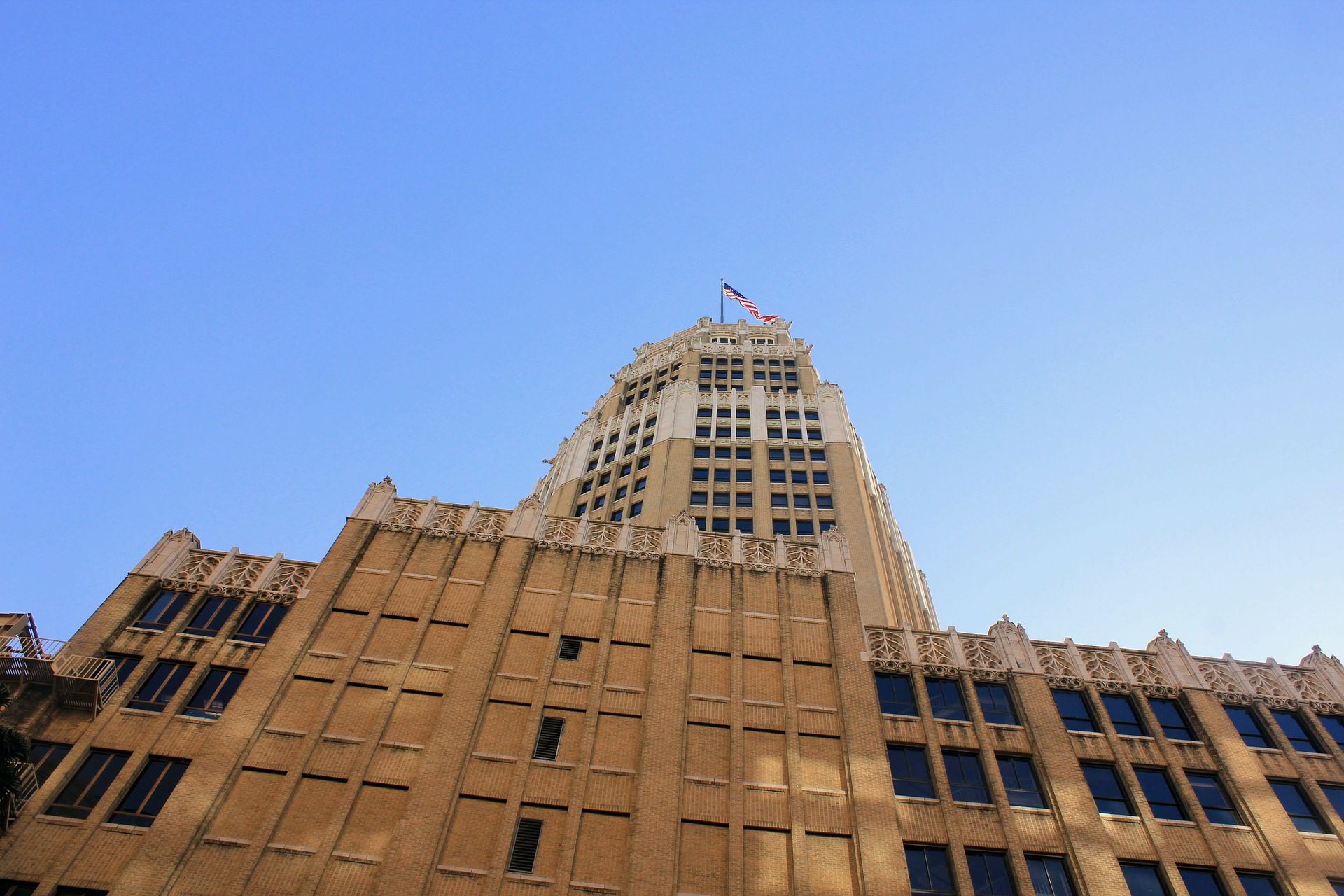 Grand Prairie A Fantastic Place To Call Home
Grand Prairie is a perfect size city to make a life for yourself in Texas. It is a city on the rise but still small enough to give it that "hometown "feel. Gorgeous weather and impeccable landscapes provide the perfect areas for family recreation like Turner Park, Lonestar Park, and Joe Pool Lake. Attractions like these, coupled with an economy on the rise, make Grand Prairie a great place for real estate investments both residential and commercial. While both investments can be profitable, commercial properties especially are extremely attractive to those looking to invest in a burgeoning Texas city like Grand Prairie. However, like many Texas cities, Grand Prairie struggles with the problem of the intense prairie sun, which can erode commercial profitability long and short term.
Grand Prairie's Window Tint and Film Solution Experts
At Commercial Window Tinting Dallas, our experience in commercial window tinting spans over a decade. What sets us apart from other companies is our commitment to excellence. We take a consultative approach to match you with the right product. This means your commercial investment ends up only with the window tint or film products it needs to solve your unique set of problems.
Contact us today with questions about window tinting for your commercial property and to schedule a free, on-site estimate.