Energy Efficient Window Tinting For Irving, TX
Learn More About How Tinting Benefits Your Irving Office
Irving, TX is a gorgeous, bustling city with a small town feel. There is nothing run-of-the-mill about this prairie gem with outdoor attractions like Sam Houston Trail Park, Cottonwood Park, and a thriving economy. In fact, Irving is an amazing place to call home. For the most part, the living here is easy: great people, fantastic food, and relatively mild Texas temperatures. However, like most cities in Texas, the intensity of the sun can be especially hard to deal with especially for commercial buildings. At Commercial Window Tinting Dallas, we offer solutions to the detrimental impact of the sun for Irving commercial property owners.
More Profit From Your Irving Commercial Property
At Commercial Window Tinting Dallas, we know a key component to lowering overall business costs on commercial properties is window film. Window Film not only keeps the temperature steady but also reduces glare from the windows. Studies have shown that workers are more productive working in a controlled temperature and when shielded from an annoying glare. Controlled temperatures, coupled with higher tenant retention, translates into more profit for commercial property owners in the Irving area or anywhere in Texas.
Security Window Film Irving, TX
Another potential loss of profit can come from an unsecured building, which is why we also offer many options for security glass. Security film makes it extremely difficult to break windows and even harder to deface them. Window film can up your resistance to attacks as small as graffiti or as large as bomb blasts and even stands up to impact from natural disasters like hurricane force winds. There is no such thing as a completely impenetrable or "bulletproof" window but with our advanced window film applications, the windows on your commercial property will be strong enough to repel most natural and man-made trauma.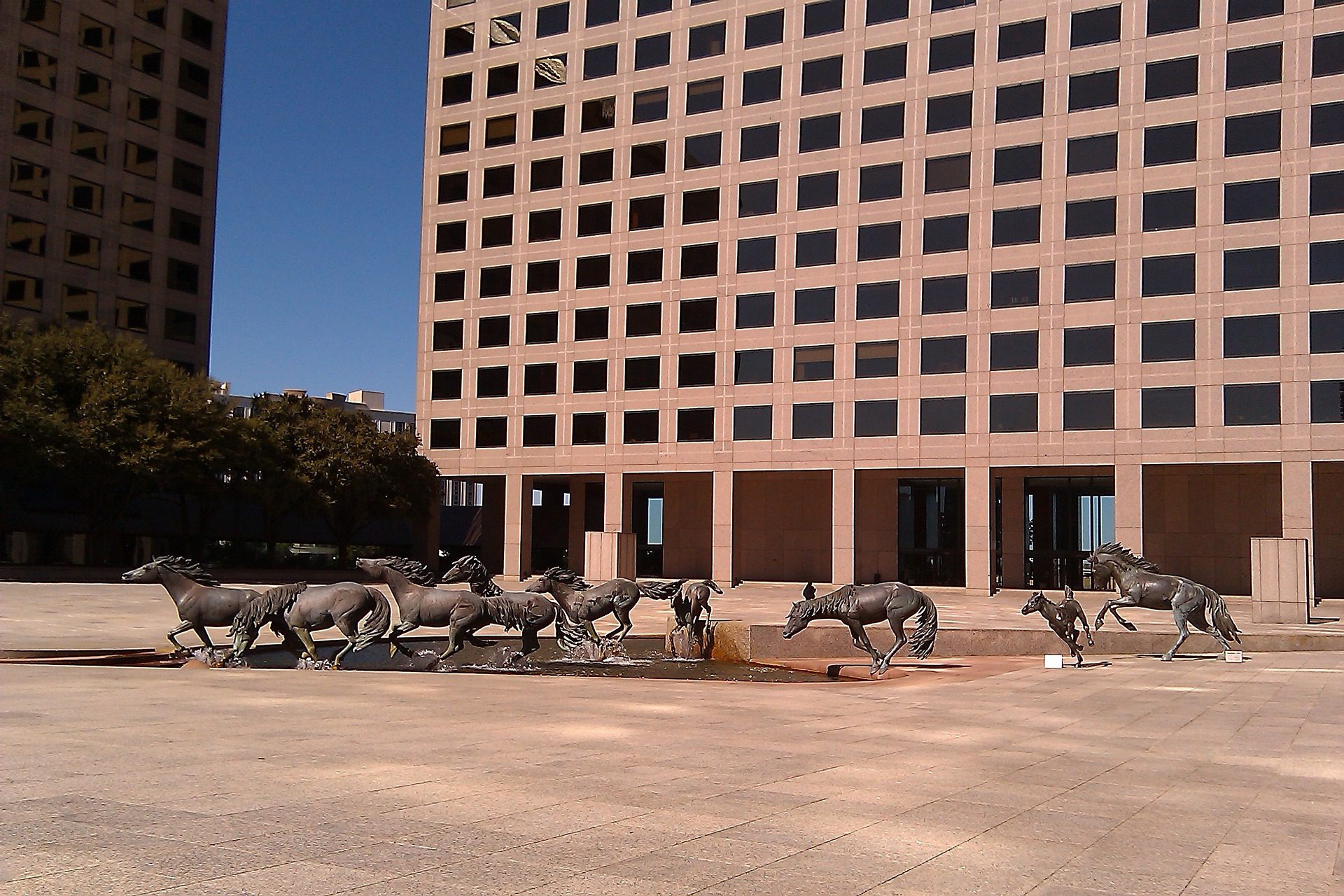 Commercial Window Tinting Dallas: Irving's Window Tint Experts
Commercial Window Tinting Dallas is the window film contractor of choice for Irving or anywhere else in Texas. We pride ourselves in the variety and breadth of commercial tinting work we have done all throughout the state in the last 10+years. Our experts take a consultative approach to make sure our recommendations precisely fit your commercial tinting needs. Contact us today and let us schedule a free onsite consultation at your commercial property.
Contact us today with questions about window tinting for your commercial property and to schedule a free, on-site estimate.